The 2019 National Quality Month held activities with the theme of "Returning to the Origin of Quality, Focusing on Quality Improvement, and Promoting High-quality Development". Goodwood Road actively responds to the call of the country, gives full play to its role as a benchmark in the industry, and practices the product belief of "returning to the original with the virtue of wood; taking the good as the product, and the foundation is the way", creating "everyone values high-quality, everyone Create a good atmosphere of high quality and everyone enjoys high quality.
On the eve of the beginning of the 2019 Quality Month, Liangmudao was rated as "National Quality Leading Enterprise in Household Building Materials Industry" and "National Leading Brand in Household Building Materials Industry" by China Quality Inspection Association.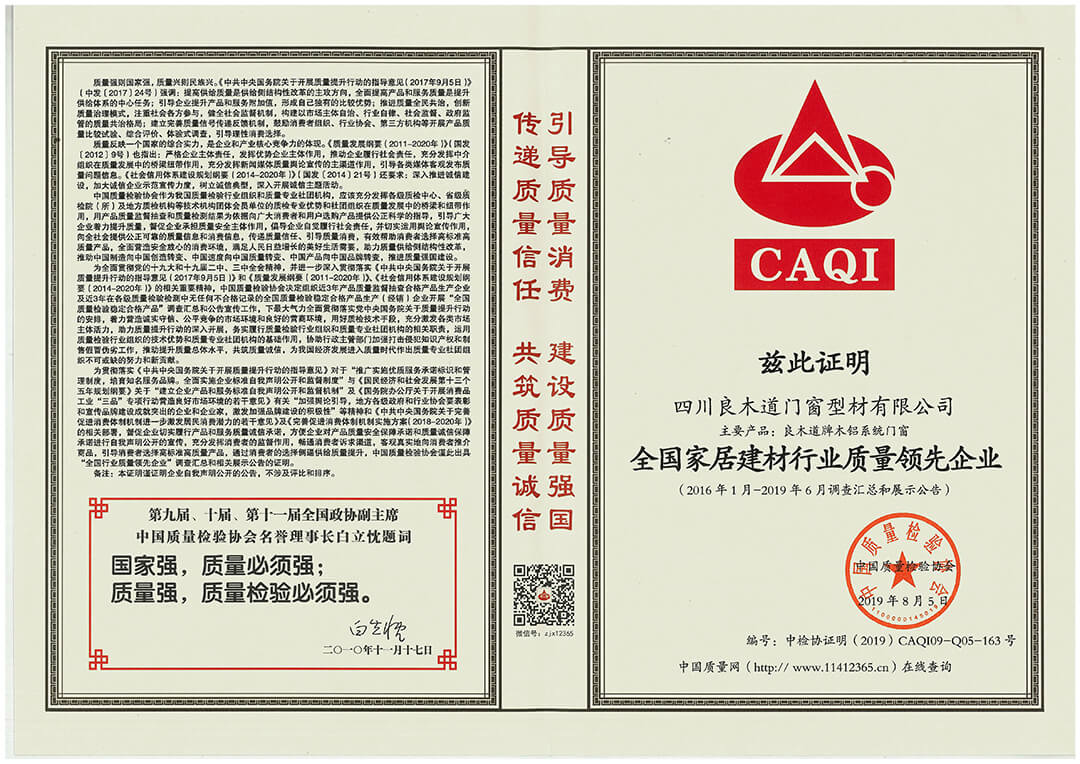 Since 2000, Goodwood Road has always adhered to the corporate mission of "contributing high-quality energy-saving door and window systems to the world's buildings", and has continued to provide high-quality door and window products to consumers at home and abroad. The independent research and development of "R7 seamless welding" by Liangmudao has promoted window manufacturing from the "assembly era" to the "seamless welding" 4.0 era, greatly improving the service life, safety factor and energy-saving effects of doors and windows.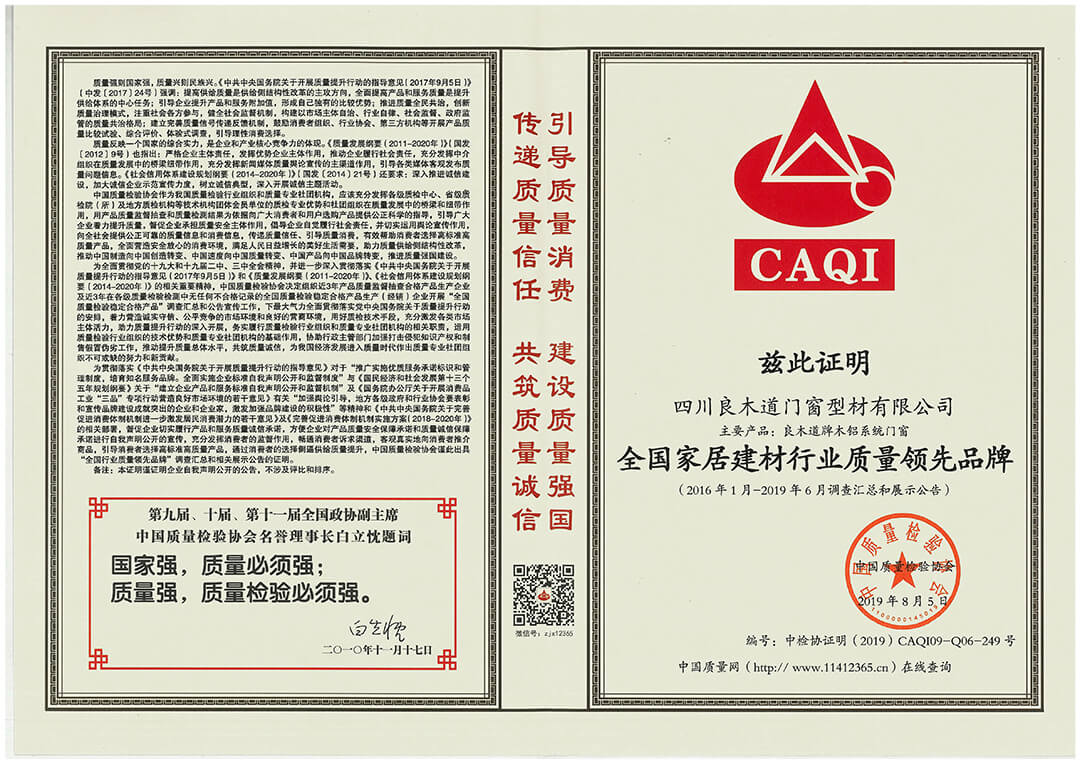 ---
Post time: Aug-21-2019